We are excited to release our 2022 Annual Report to highlight and honor the work made possible by our partners, collaborators, and friends of TWT during our first year of the campus being open. We could not have done it without the support of our incredible ecosystem of innovators who strive each day to help us achieve our mission of industry advancement through solutions in applied research, technology, training, and engagement.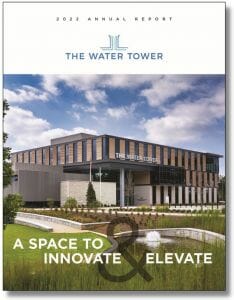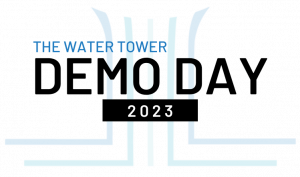 Join us for our next Demo Day event for water innovators on April 21, 2023!
Demo Day provides the opportunity for water technology companies and manufacturers, consulting and engineering firms, and water utilities to spend the day experiencing the industry's latest technologies in the field and in the control room while networking with public, private and nonprofit peers.
Our first Demo Day in 2022 attracted over 400 attendees from across the country from water and wastewater utilities, businesses, and other organizations. Over 40 companies were represented during the first event. We look forward to making Demo Day 2023 even better!
Sponsorship, exhibitor, and attendee registration is now open for #DemoDay23. Check out the different ways to participate in Demo Day below. Up to 6 CEU credits will be available for attendees. This event is FREE for water and wastewater utility staff and lunch will be provided for all attendees. 
There are several ways to get involved with The Water Tower. Whether you are a utility, business, technology provider, school, university, NGO, student, or individual, there is a place for you at TWT!
Partnering with The Water Tower provides a unique opportunity to participate in leading-edge research, technology innovation, and next-gen programming.
Explore our partnership options, Friends of The Water Tower program, and join our ecosystem of innovation!