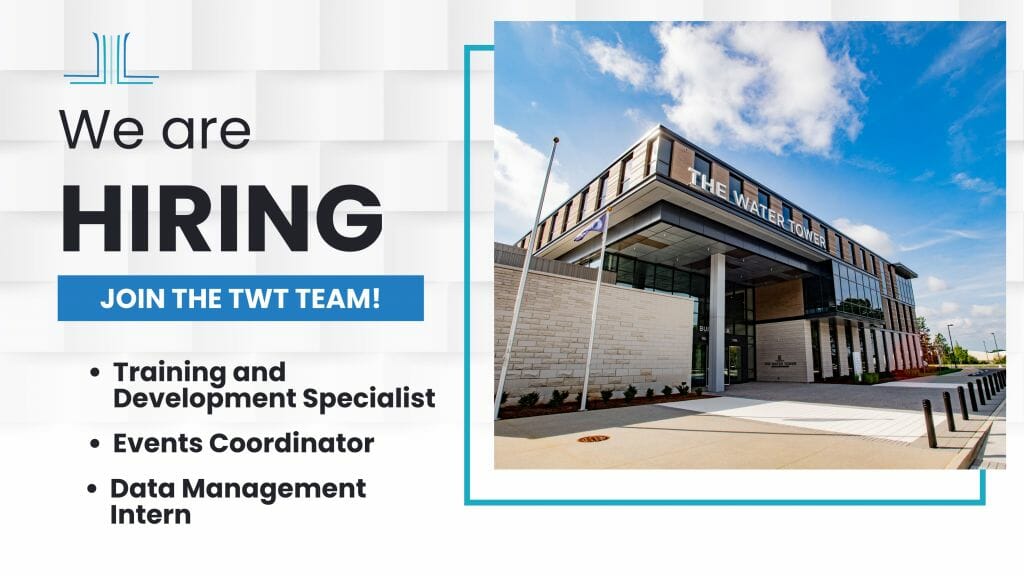 We're currently seeking highly motivated individuals interested in supporting our mission to provide solutions for water and wastewater utilities. To learn more and apply, view the open positions above and contact the listed TWT staff member.
There are several ways to get involved with The Water Tower. Whether you are a utility, business, technology provider, school, university, NGO, student, or individual, there is a place for you at TWT!
Partnering with The Water Tower provides a unique opportunity to participate in leading-edge research, technology innovation, and next-gen programming.
Explore our partnership options, Friends of The Water Tower program, and join our ecosystem of innovation!