With approximately 1200 water-related positions opening in the Northern Georgia region over the next 5 years, action is needed to recruit, train, and diversify our future water workforce to best serve and represent their communities.
The Water Tower is committed to assisting utilities in meeting their personnel and training needs to ensure that essential water, wastewater and stormwater services continued to be delivered. Our workforce initiatives range from recruitment to training to placement to upskilling with programming covering a variety of topics, over multiple platforms. In general, our focus is to get students out of the classroom and into the field to experience real-life situations in a controlled manner and we have designed our campus to allow for these hands on experiences.
Train for a Water Career in as Little as Four Weeks
Start your career in the water industry in as little as four weeks. If you train as part of our Water Workforce for Resilient Communities Program, Gwinnett residents can train at no cost to you! Training for water and wastewater operators, maintenance technicians, and lab analysts are available on a rolling basis.
Student Opportunities
An 8 month work study program is available for High School Seniors. Complete the program during your senior year and start working your water career as soon as you graduate and pass the state certification exam.
No College Degree Required
Get certified and start working in as little as four weeks with a GED or High School Diploma.
Flexibility and Mobility
Say goodbye to the typical 9-5 work schedule and work four day work weeks. Clear paths for career advancement offer mobility to grow including paid college courses once you are working at a utility.
Job Placement Resources
Upon completion of the program, TWT offers job placement assistance with utilities in your community.
Competitive Pay
Entry level skilled trade careers in the water industry offer some of the highest starting salaries PLUS overtime pay to help you reach your financial goals.
Browse Programs and Career Paths
TWT's interactive Water Utility Career Map showcases career paths and salary information.
Water Utility Career Personality Quiz
Check out our brief utility career personality quiz to find recommendations for water jobs that fit your interests.
Your Path to Success in a Pandemic Proof, Fulfilling, Essential Water Career:
Complete the training program application
Complete workforce training at TWT with support from Georgia Center for Opportunity and Corner's Outreach to set you up for success
Work with TWT's job placement assistance program to start working at a utility in your community as soon as you are certified
Questions? For more information, contact chad@theh2otower.org
TWT has actively partnered with Community-Based Organizations and regional school districts to create active recruitment programming to feed into our Trainee Programs, currently underway.   
TWT-developed programming is intended to augment traditional week-long classes, like those offered by the Georgia Water Wastewater Institute (GWWI) and Heavy Equipment College of America.  We offer the following programming for Water and Wastewater Operators, Lab Analyst, Maintenance Technicians, and Field Technicians:
TWT, in partnership with Julius Education, a leading training organization, have developing water industry trainings to help you succeed in your role and career!
Click here to access the courses
Use code TWTFREE for demo or TWT50OFF for a 50% off discount!
These courses include:
New Middle Management Supervisors in Water Utilities:  Becoming a supervisor or manager in a water utility is an important responsibility that can help shape the future of your career and your organization.  This online course series will help you prepare for common opportunities and challenges you will face in your role.  The course includes management case studies from water utility environments, and leadership material developed at Harvard Business School.
Self-paced? Yes!  So, you can learn on your schedule.
Video lessons? Yes!
Length? ~15 hours
Featured Expert: Professor Quinn Mills, Harvard Business School
Continuing Education Credit (CEU) eligible? Yes! And already approved in Georgia by the Georgia State Board of Examiners for Certification of Water and Wastewater Treatment Plant Operators and Laboratory Analysts.
Demystifying Digital Twins for the Water Industry: With so much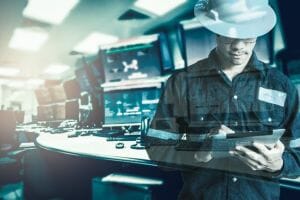 focus on technology innovation and a flurry of hype about opportunities to create a Digital Twin, this first-of-its-kind course takes you from the beginning and explains exactly what a Digital Twin is and how it can be useful.  The course includes video lessons from Gigi Karmous-Edwards, a leading authority on Digital Twins, and is also brought to you by SWAN.
Self-paced? Yes!  So you can learn on your schedule.
Video lessons? Yes!
Length?  1.5 – 2 hours
Featured Expert: Gigi Karmous-Edwards, Founder of SWAN Digital Twin for H2O Work Group
360Water Courses
TWT has an online library of Georgia State approved courses covering water, wastewater, collections, O&M and safety topics.  Each 2-hour course, approved for 1 CEU, is self-directed with auto bookmarking and quizzes/tests.  TWT is able to track and report student activities. Contact Chad@theh2otower.org for information on signing up for 360Water courses.
We have several utility partners who have expressed interest in hiring trainees from our programs.  TWT will help soon-to-be graduates prepare video resumes for utility review and to locate and apply for water industry positions in the region.  If you are interested in being part of our potential placement network, please contact Chad@theh2otower.org. 
The Georgia Water & Wastewater Institute (GWWI) is a subsidiary of the Georgia Association of Water Professionals (GAWP) dedicated to improving water professional ability through training.  They provide certification training for Georgia Water and Wastewater Operators, GAWP Maintenance Technologies, and GAWP Backflow Tester.  All of these courses are available at TWT throughout the year. 
Heavy Equipment College of America