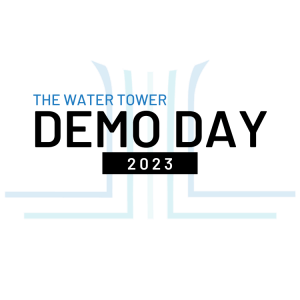 Demo Day provides the opportunity for water technology companies and manufacturers, consulting and engineering firms, and water utilities to spend the day experiencing the industry's latest technologies in the field and in the control room, and hearing from industry thought leaders on cutting edge topics, all while networking with public, private and nonprofit peers. We look forward to hosting our next event for this incredible community of water innovators on April 21, 2023. Sponsorship, exhibitor, and attendee registration will open in December. We hope to see you there!
Thank you to our amazing sponsors, exhibitors, partners, speakers, and attendees for making Demo Day 2022 a success! 
2022 Demo Day Schedule and Map
Over 40 companies were represented at The Water Tower on Demo Day 2022, including:
Attendance to this event is FREE for Water Utility Staff.  Admission for all other attendees is $25. Lunch will be provided.
Attendees will experience an "Expo style" event similar to a conference exposition hall, throughout the campus. The event will feature hands on demonstrations of smart technologies and innovative products and industry expert panels and networking.
Exhibitors will have the opportunity to provide hands-on demonstrations of their technology to water utility professionals. Space will be available for exhibitor booths from 10' x 10' and larger throughout the campus, as well as time in the control room to share digital technologies. Staff will work with you to make the necessary accommodations. The base cost to exhibit is $250 and includes 2 attendees.
Sponsorship Opportunitites
This event is a great opportunity to actively engage at The Water Tower with water utility staff and water industry personnel from throughout the Southeast. Your sponsorship will include the exhibitor registration and additional ways to promote your product and services.