Save the Date for the 2023 Student Summit
We look forward to seeing you for the 2023 Water Innovation & Leadership Student Summit on November 1, 2023!
Registration for teachers to register students will be open from Monday, August 28  - Friday, September 8 and will be on a first come, first served basis. 
Should you have any questions, please contact kristan@theh2otower.org.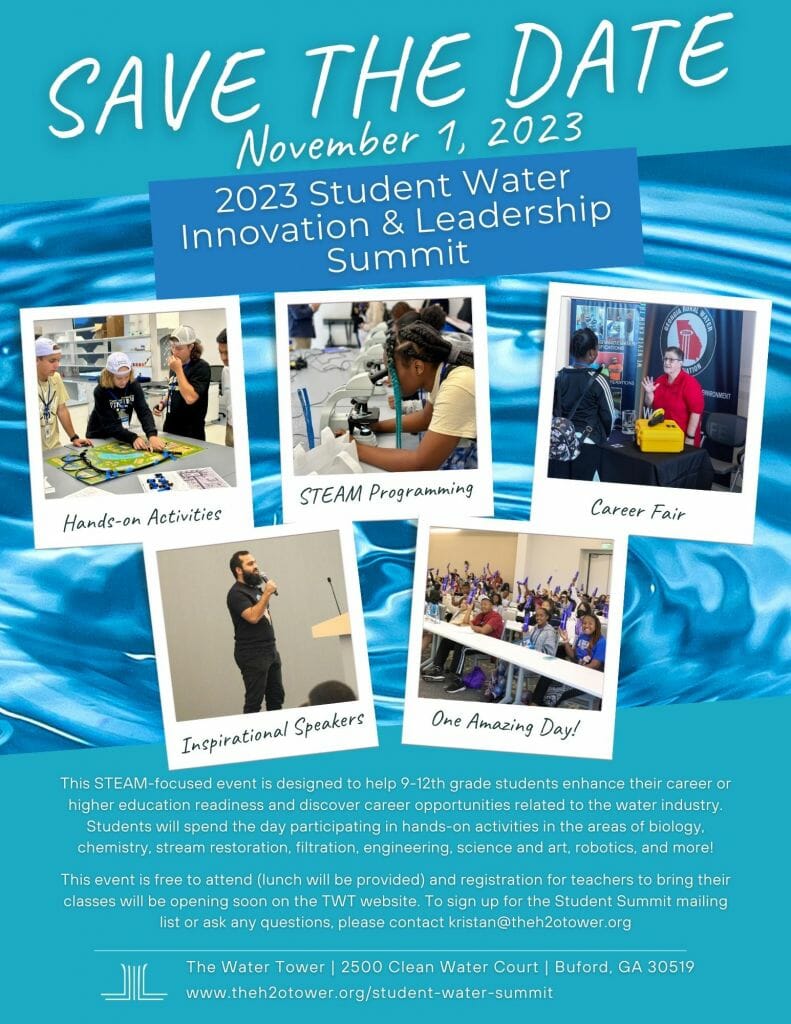 Support the Student Summit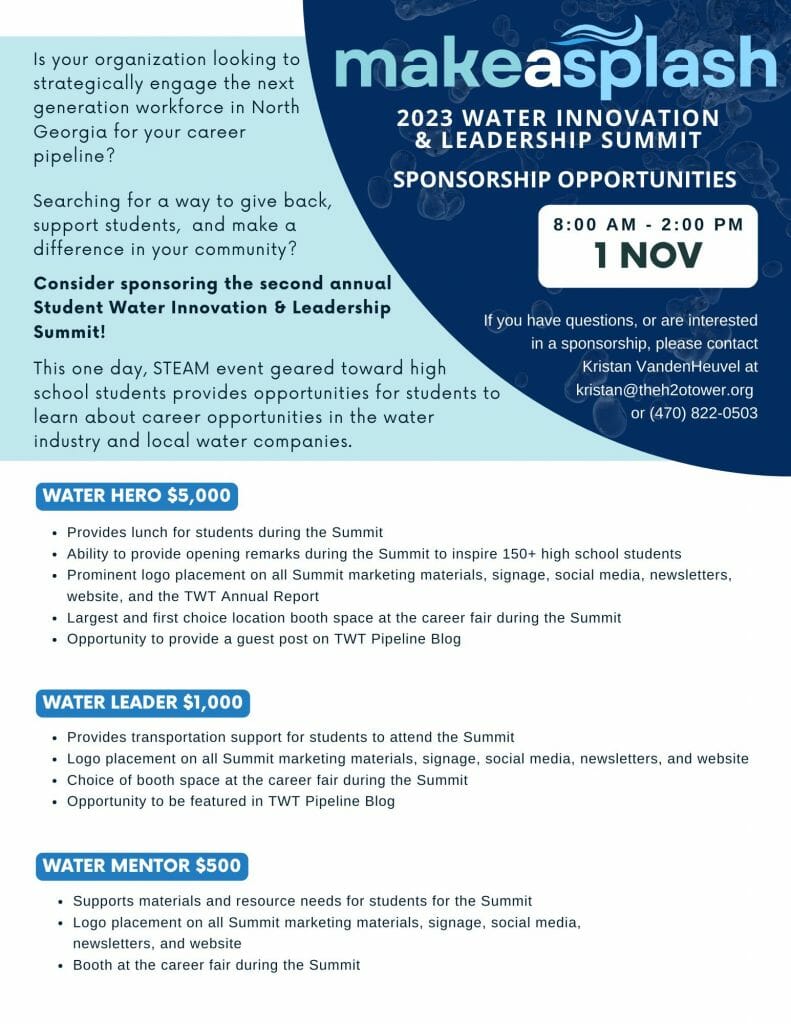 2022 Water Innovation & Leadership Summit
More than 150 north Georgia high school students attended a summit at The Water Tower campus in Buford on Sept. 23, 2022 to learn how they can "Make a Splash" with a career in the water industry. Students from Lanier High School, Shiloh High School, Mountain View High School, Mill Creek High School and McEachern High School participated in the half-day event.
The inaugural summit is part of The Water Tower's broader mission to attract, train and place the next generation of water workers in positions to support Georgia water utilities. Currently, there are an estimated 1,200 open water jobs in the Atlanta Metro Area alone. Water utilities across the U.S. are projected to lose up to 50 percent of operations staff in the next five to 10 years.
Students (grades 9-12) engaged with the summit speakers from water-related businesses and organizations and experienced hands-on learning about water career opportunities, including treatment plant operations, water sampling and lab analysis, pipe system design and engineering, stream restoration, wildlife assessment, robotics in water and more. Students also had the opportunity to strengthen their skills in leadership, communication, strategic thinking, team building, and networking.
Download the 2022 Student Water Innovation & Leadership Summit Program
Special Thanks To Our 2022 Summit Sponsors