From all of us at The Water Tower, we wish all of our partners, supporters, collaborators, and friends a very happy holiday season and an innovative new year!
Ecosystem Collaborator Updates
We'd like to extend a warm welcome and sincere thank you to our newest partners. Siemens, originally a Founding Partner, is continuing their support of TWT as a Sustaining Partner, and Hazen and Sawyer has joined as an Innovation Partner.
Currently Recruiting for Water Workforce Training Programs
The Workforce for Resilient Communities Program is underway with our first cohort of trainees currently in session. The program connects job seekers in Metro Atlanta with the training and support needed to succeed in an operator, maintenance technician, or lab analyst position. We then work with partner utilities to place the highly-qualified candidates to meet their staffing needs. Four and eight month programs are available as well as mentorship, transportation, and childcare support. If you or someone you know is interested in this program, apply here or contact chad@theh2otower.org.
The International Water Association (IWA) Water Reuse Specialty Group is collecting information on water reuse projects from around the world.  This information will help inform new IWA programming for 2023 and help start a global data base of project information which could be a great resource for the water community. To contribute to this effort,  take the 10-minute survey.
State of TWT Breakfast
TWT held the first "State of The Water Tower Economic Development Breakfast" on November 29. Economic development professionals from across the region gathered at TWT to learn more about the opportunities for water-related businesses to relocate to TWT's campus and benefit from our ecosystem of innovation. Learn more about our Phase II Building (shown above) and build-to-suit sites on campus.
Student Summit
Over 150 North Georgia high school students attended the first "Water Innovation & Leadership Summit" at TWT on September 23. Students engaged with water-related businesses and experienced hands-on learning focused on water career opportunities, including treatment plant operations, water sampling and lab analysis, pipe system design and engineering, stream restoration, wildlife assessment, robotics in water and more. Learn more. 
Utility Innovation Workshop
TWT, in partnership with Arcadis, hosted a group of international water and wastewater utilities on October 19-20 for the first of a series of three workshops to advance innovation initiatives in the water sector as part of TWT's first collaborative research project. Over 35 utilities and partners are contributing to the effort, and findings will feed into resources that utilities can use when crafting a narrative to their leadership and staff surrounding the importance of innovation.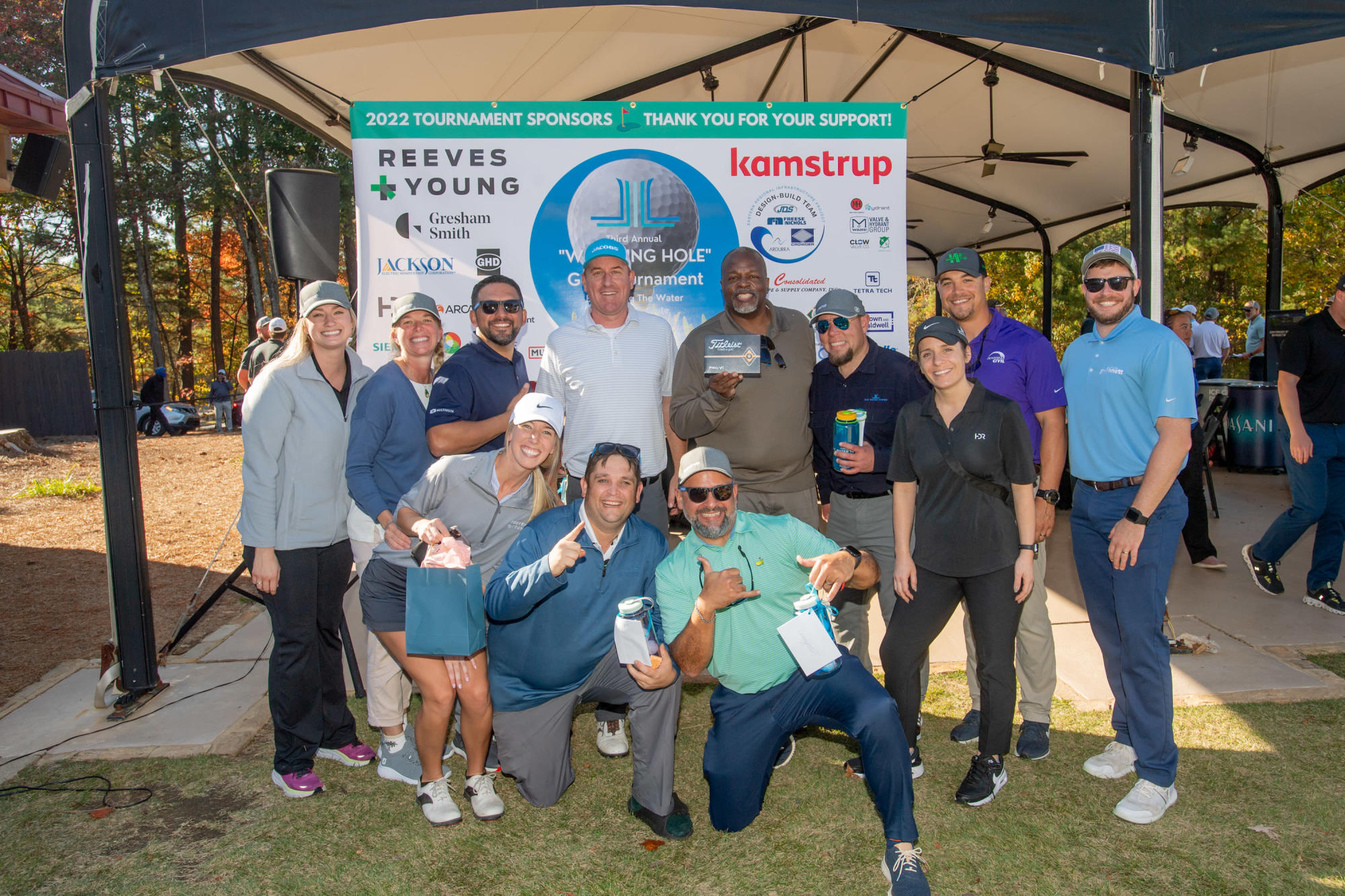 Golf Tournament 
Thank you to all who attended and supported the Third Annual "Watering Hole" Golf Tournament on October 27! It was a great day of networking and fun all in the name of water innovation. Proceeds from this annual fundraiser go towards The Water Tower Institute (501c3) programming in applied research, technology innovation, workforce training, and community engagement to provide solutions to water utilities across the southeast and beyond.
The WateReuse Association released the draft 2023 WateReuse Symposium technical program, full of cutting-edge topics and sessions. Seven concurrent sessions in each timeslot will highlight the full diversity of our water reuse industry. Register for the Symposium before Early Bird rates end today, and be sure to sign up for the Sunday tour of The Water Tower!
TWT Social Media Star of the Quarter
Charli K. Matthews
@CharliKMatthews
Thank you for your support!
Want to be featured as the next #TWTSocialMediaStar? Follow, comment, retweet, and share @theh2otower.
The Water Tower consists of two nonprofit organizations: The Water Tower at Gwinnett, a 501(c)4 – responsible for the development and operations of the campus, and The Water Tower Institute, a 501c3 – responsible for solutions, instruction, and engagement programming. Together, these entities are cultivating an ecosystem of water innovation fueled by imagination, informed by research, and powered by pioneers. The Water Tower brings together public and private sectors of the water industry, side by side with academia and nonprofits, to tackle the industry's greatest challenges.