The Water Tower conducts applied research in collaboration with our partners, tenants, and other organizations to advance water innovation and science.
Here you will find detailed information regarding past and present research programs. Most recent programs will be listed at the top of the page.
Leveraging Utility Innovation Performance Measures for Program Management and Organizational Transformation
Research Objective
To capture emerging practices and to develop guidance for combining innovation program performance measurement and narrative building tactics to effectively communicate the value of innovation investments and promote organizational transformation.
Click here to read the full Scope and Schedule (Hyperlink)

Educating and Engaging Young Adults to Pursue STEAM Careers in the Water Industry
Collaborators: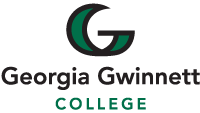 Sponsors: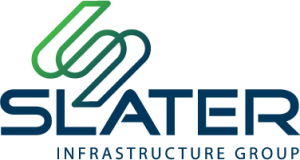 Research Objective:
To develop messaging strategies to increase interest in water-related careers and to educate young adults ages 18-24 about these opportunities. Over the long term, the project will identify younger workers to fill critical Georgia staffing vacancies and increase the racial and gender diversity of its workforce.
Background: The Water Labor Shortage 
Even before the Coronavirus pandemic hit, the water industry was facing an unprecedented staffing shortage. The median age of water employees is 48; 30-50% of these workers will be eligible to retire within the next 5 to 10 years. In Gwinnett County, 42% of the county's approximately 600 water and wastewater utility employees will be ready to retire within 5 years.(America's Water Sector Workforce Initiative: A Call to Action) 
Educating and engaging young adults to pursue science, technology, engineering, arts, and mathematics (STEAM) careers in the Water Industry will help to increase interest in these careers. Better messaging strategies need to be developed to reach young people about potential opportunities in water-related careers.   
The proposed project will help to develop improved messaging strategies to increase youth awareness, generate interest in training for a position in the water industry and help them better understand the steps to pursue this career path. Over the long term, the project will identify younger workers to fill critical Georgia staffing vacancies and increase the racial and gender diversity of its workforce. 
Click here to read full report(Hyperlink once finalized)
Research Advisory Committee
The Water Tower's Research Advisory Committee (RAC) is comprised of high-caliber experts in the water field who help guide TWT's applied research agenda and prioritize projects.
Lake Lanier Watershed Five Year Research Plan
Stakeholder-Driven Research Planning to Protect and Support Lake Lanier and its Watershed
Lake Lanier is a major source of water supply to the North Georgia region. Many communities surrounding Lake Lanier rely on it for both discharge of treated effluent as well as their sourcewater for drinking purposes. This practice provides a sustainable water supply solution for the region's growing population.
Specifically, in Gwinnett County, the majority of the county's 56 MGD of treated wastewater is discharged to the Lake which is also the primary drinking water source. The transformation of wastewater into a valuable supply of sourcewater requires careful planning, monitoring, and protection of Lake Lanier. While there have been various water research projects and planning efforts implemented throughout the Lake Lanier Watershed in the past by utilities and other organizations, there does not exist a centralized coordinated plan that documents, facilitates, and coordinates an approach to developing the ideation, planning, prioritization, management, resourcing, and funding of applied water research projects.
In response to this identified need, The Water Tower led an effort in partnership with Gwinnett County Department of Water Resources to create a forum through which stakeholders and technical researchers worked together to develop a Lake Lanier Watershed Five Year Research Plan.
The Lake Lanier Watershed 5-Year Research Plan is a "living document" and therefore, we welcome your input on any aspect of the plan.