Make A Difference and Support TWT
The Water Tower, comprised of two nonprofit organizations, is seeking volunteer leaders to join its dynamic Board of Directors to support TWT's mission of expediting implementation of innovative water and wastewater solutions and engaging the next generation to benefit the water industry.
Board members are actively involved in organizational governance and are expected to attend quarterly board meetings (three virtual and one in-person per year), participate on a board committee, and actively engage community and industry organizations to support TWT.
Successful Board Members will have a variety of skills including fostering industry and community partnerships, programmatic experience and expertise, and more. Specific responsibilities of each nonprofit board are detailed below.
The current call for Directors is focused on The Water Tower Institute Board, however rolling applications for The Water Tower at Gwinnett Board will also be accepted.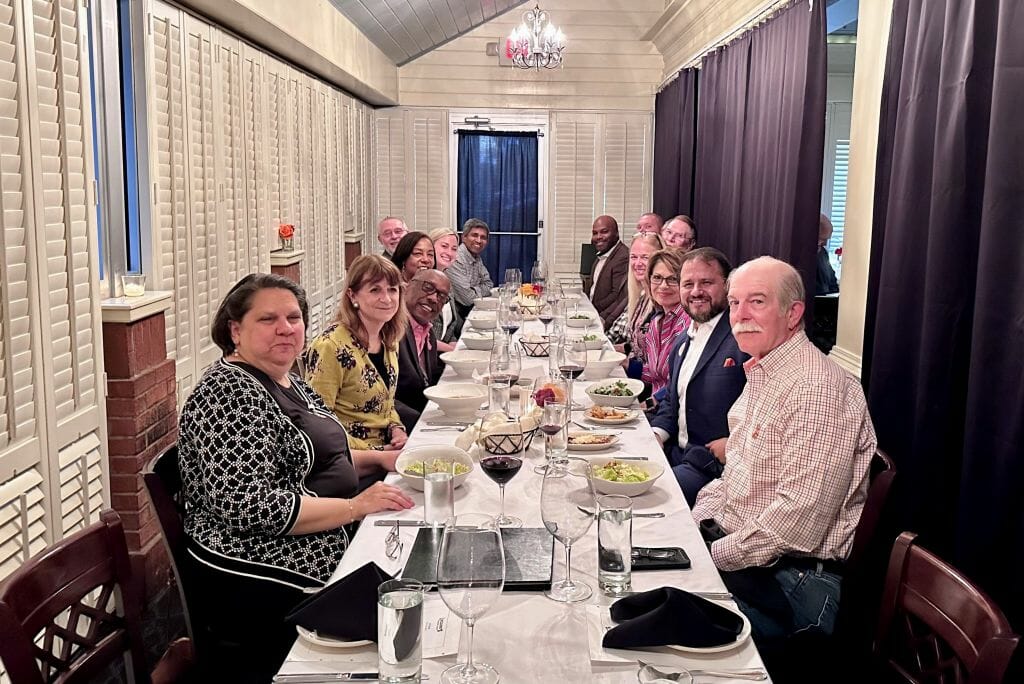 THE WATER TOWER INSTITUTE (TWTI)
Board of Directors Job Description and Expectations
TWTI Mission
A 501c3 not-for-profit organization registered in the state of Georgia, TWTI's mission is to serve as a hub for solutions in research, training, and engagement for water utilities and the water resources industry ensuring access to safe, affordable and resilient water services.
TWTI's Board of Directors
TWTI is led by a Board of Directors who are responsible for:
Determining the organization's mission and purpose;
Collaborating with staff and relevant stakeholders to establish strategic directions for TWTI
Providing fiduciary oversight and organizational planning;
Monitoring the performance and impact of programs and services;
Resource development;
Enhancing TWTI's public image;
Ensuring TWT's governance and Board effectiveness; and
Championing TWTI's commitment to diverse leadership, to modeling diversity and inclusion for the water industry nonprofit sector
A separate 501c4 entity, The Water Tower at Gwinnett, and Board are responsible for the development and operation of The Water Tower's real estate and infrastructure.  Board members serve as trusted advisors and supporters for The Water Tower Chief Executive Officer, who is employed by Gwinnett County.
TWTI Board of Directors Responsibilities and Expectations
Each member of the TWTI Board of Directors is responsible for:
Maintaining familiarity with current and future water sector priorities and challenges and with TWTI's mission, policies, programs, and needs
Reading and understanding the organization's financial statements,
Approving TWTI's annual budget and its audit and 990 reports
Serving actively as an advocate and ambassador enhancing TWTI's reputation and standing
Supporting the development of the financial resources and partnerships necessary to advance TWTI's mission, for example through leveraging connections, personal skills, and networks
Preparing for, attending, and actively contributing during four quarterly Board meetings and in appropriate special events
Participating as needed in one or more Board committees or work groups.
In addition, TWTI Directors are expected to do the following:
Become an individual member of the Friends of The Water Tower
Sign a conflict-of-interest disclosure annually
Maintain confidentiality about all internal TWTI matters
THE WATER TOWER AT GWINNETT (TWTG)
TWTG Mission
TWTG (501c4) will develop world-class physical infrastructure and dynamic human capital needed to inspire and implement transformational programming. Directors who serve on the TWTG Board play an important part in connecting businesses with TWT to build important relationships and overseeing the campus build out to foster economic development and long term support of TWT's mission.
Submit an Application or Nomination
The TWTI nominating committee is accepting applications until July 28, 2023. To apply or nominate a colleague to apply, please use the links below. The application includes a brief form, resume, and letter of interest.
Should you have any questions, please contact Melissa L. Meeker, CEO of The Water Tower at melissa@theh2otower.org.